CenBiz Global & Joachim Hensch Consulting Partnership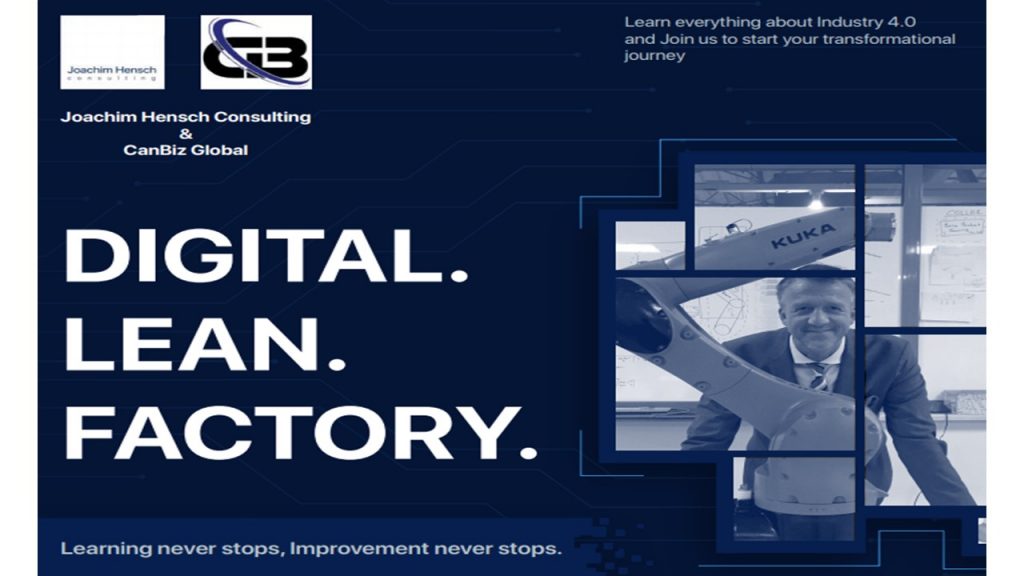 START YOUR OWN INDUSTRY 4.0 TRANSFORMATIONAL JOURNEY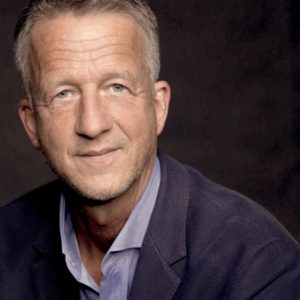 JOACHIM HENSCH
Chief Transition Officer – Mentor – Coach
Joachim Hensch Consulting
Taking tremendous strides into Industry 4.0 with future-forward smart factory initiatives, the HUGO BOSS production facility in Izmir, Turkey, under the leadership of Mr. Joachim Hensch is just one example of smart factory advancements and digital transformations that the Textile & Apparel manufacturing sector is undergoing in the new decade.
It's incredible of Mr. Hensch who after becoming Managing Director of HB Izmir & responsible for more than 4000 smart people was able to set an example of a smart connected factory that works on Digital Twin, Robotics and AI which resulted in massive cost reduction, quick turnaround time, flexible processes, minimal complexities, easy retrieval of data at any given point of time, quality improvement and productivity increase.
Today, everyone in the apparel arena – from major players to small start-up labels – is talking about Industry 4.0 creating what has been called a Smart factory. Most companies appear to be pushing on with their transformation plans despite the pandemic's challenges, with Industry 4.0 still a top-of-mind issue for many.
Mr. Hensch firmly believes in agile, SCRUM based project execution and flat hierarchies to cope with today's pace of doing business. Side by side with this approach it is essential to have a digital Culture and to embrace digitalization as a Booster for results and employee satisfaction. He has recently left Hugo Boss and is on a mission to help companies to build & future-proof their own Smart Factory.
IT'S A JOURNEY AFTER ALL
You have done a great job and built a great organization …… thumbs up! ?
You improved further – implementing Lean techniques and organizing your surroundings. Congratulations for that! ?
However, your competitors probably did the same, better or worse in the outcome.  So – what's next to differentiate and mature? ?
It's the digital twin of your organization – the management of full transparency. So, using real-time information, managing the future…..NOW!!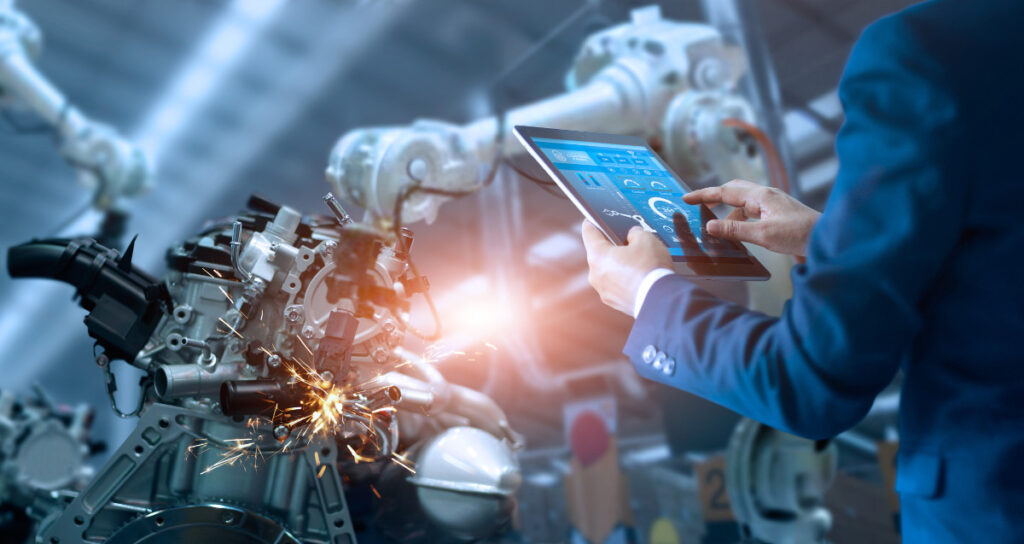 Learning never stops, Improvement never stops.
START YOUR OWN INDUSTRY 4.0 JOURNEY
The textile & apparel industry has changed dramatically in the past years, so as the word. The way we organize work is outdated - organizations still rely on hierarchies, top-down command, tight rules and control. That's not just painfully ineffective - but also outrageously frustrating. Luckily, there is a better way!
It's the most misunderstood phenomenon that digital transformation means investing in IT technologies or machines or rotating and changing the department heads - however, as per the DOERS, it's a journey towards "intellectual transformation".
The need to shift the entire business models & manufacturing floors into the Smart Connected DIGITAL LEAN FACTORY has become imminent in these trying times. Companies that had not implemented Industry 4.0 prior to COVID-19 have had a wake-up call. Recently, there is a consensus amongst the industry leaders on the inevitability to adapt to the change & dive into the world of digital transformation.
A Digital. Lean. Factory. leverages the potentials of digitalization and automation. Continuous cost pressure requires companies to improve their operations with the help of digitalization. Our Digital. Lean. Factory. course creates transparency and paves the way to a successful use of digitalization in the factory.
"Think Big, start small and scale fast"
INVERTED CLASSROOM ONLINE PROGRAM
An all-encompassing course spread over 6+1 months which guarantees a safe transition towards a DIGITAL. LEAN. FACTORY. This ultimate training camp – part live, part on-demand – offers teaching about progressive structures. In this course you will understand and actively implement tools and mindset to handle your digital twin, your personal Industry 4.0 journey.
Unlike conventional theoretical courses, it's going to be a practical Inverted Classroom Online Program that guarantees the ultimate Industry 4.0 implementation, thus a platform to build up & lead your own Industry 4.0 journey.
Here is a link to the video explainer about the program
THE BACHELOR – (6+1 Months)
7 modules spread over 6+1 months building the foundation of your DIGITAL. LEAN. FACTORY.
The additional module is for your Industrial Engineers
You will spend around 3-4 h/week. That includes one2one sessions, group discussions & practical exercises each week
Weekly homework & assignments would be provided – along with offline material that can be accessed over learning platform
Additionally there are two live session every week
All learning material; written content, videos, animations can be accessed online over a learning platform in your own time
The above mentioned bullets are to give an overview about the course & how it will look like. In order to further understand the concept, we would invite you to have a conversation with us so as to decide if you are ready to kick off your own Industry 4.0 journey. The ultimate goal of this training camp is to ensure leaders transition towards their own Smart Connected Factory in real.
STRATEGIC LEARNING MODULES
Module 1 :       Building your strategic Framework
Module 2 :       Finding the Brilliance Pathway
Module 3 :       Activating the right Artistry
Module 4 :       Embracing the New
Module 5 :       Leading an Intellectual Agile Transformation
Module 6 :       Where you are? Leading a Smart Connected Digital Factory
SECURE YOUR SPOT
THE BACHELOR
6+1 modules in 7 months ,                                                                                         6 X 3450€ = Total 20,700€
Online, offline, workgroups, network, one2one                                                          (1 x 10% off ) €18,630
+1 module for your industrial engineers,