CenBiz Global & Joachim Hensch Consulting Partnership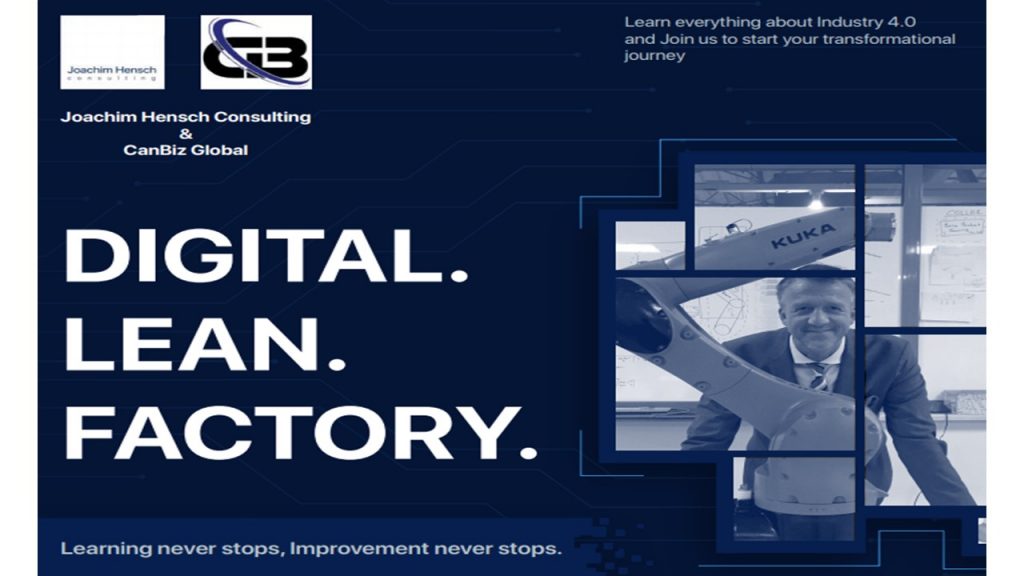 Learn Everything About Industry 4.0 & Join Us To Start Your Transformational Journey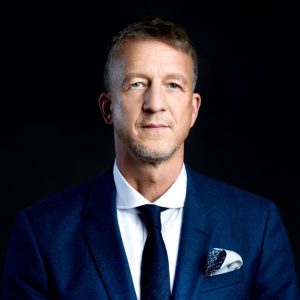 JOACHIM HENSCH
Owner
Joachim Hensch Consulting
Ex-Managing Director
HUGO BOSS
It took 5 years to turn the Hugo Boss Izmir factory into a real Smart Factory. With this experience in mind, I have tweaked it into a 1 1/2 year full transformation program – online, offline and on-site.
The Apparel business excites me for more than 3 decades now – starting as a Tailor and developing towards a General Manager and  Leader. Therefore I am sure that I can help you to build and future-proof your own Smart Factory.
Taking tremendous strides into Industry 4.0 with future-forward smart factory initiatives, the HUGO BOSS production facility in Izmir, Turkey, under the leadership of Mr. Joachim Hensch is just one example of smart factory advancements and digital transformations that the manufacturing sector is undergoing in the new decade.
Since 2015 Joachim held the position of Managing Director at Hugo Boss Industries Ltd, a German luxury fashion house. He joined Hugo Boss in Men's tailoring in 1984 and since then held a variety of positions, including Head of Pattern Design, Head of Technical Product Development and Head of Product Excellence.
Today, we have entered the second wave of the Industry 4.0, let alone Covid-19. It resets the competitive landscape in a scale never seen before with unparalleled opportunities for growth and productivity. Mr. Hensch firmly believes that the textile & footwear industry is catching up to global technology trends and his aim is to make manufacturers move a step ahead to embrace digitization across the value chain and create an environment that is open minded and strives to be prepared for future challenges. He has recently left Hugo Boss and is on a mission to get the apparel industry to digitize and embrace technology for real.
IT'S A JOURNEY AFTER ALL
You have done a great job and built a great organization.  You improved further – implementing Lean techniques and organized your surrounding. Congratulations for that! Your competitors probably did the same, better or worse in the outcome.  So – what's next to differentiate and mature?
Its the digital twin of your organization, the management of full transparency. Using real-time information and managing the future – now.
Who Should Attend?
Business Leader & C-Suite including Managing Directors, Directors, Executive Directors, CEOs, COOs, CSOs, CMOs
Senior CSR professionals
Production, Operations & Engineering professionals
Marketing, Branding, Communications & Community Engagement professionals
R&D & Product Design and Development
Impact investors / responsible investors
ESG reporting agencies
Relevant government bodies, departments and policymakers
What You Can Expect
Inspirational presentations
Global perspectives
Innovative success stories in industry 4.0
New trends and technologies that address industries challenges
Best practices for implementing the Sustainable Development Goals (SDGs) into your business
Continued learning and connections: and more!
Benefits of Attending CenBiz Global Course Include:
Providing the customer with maximum satisfaction, creating a process with minimal waste in design, assembly & sustainability
Implementing unique lean methods and applications that are necessary in mixed model plants
Fostering the leadership techniques necessary to actively drive change and lean initiatives
Creating tangible and sustainable benefits from your know-how of efficient procedures
Exploring the importance of value stream identification and mapping to increase efficiency in your plant
Adapting specific tools for high-mix, low-volume to improve your operations at a quicker pace
Implementing different planning and management techniques depending on your production type and volume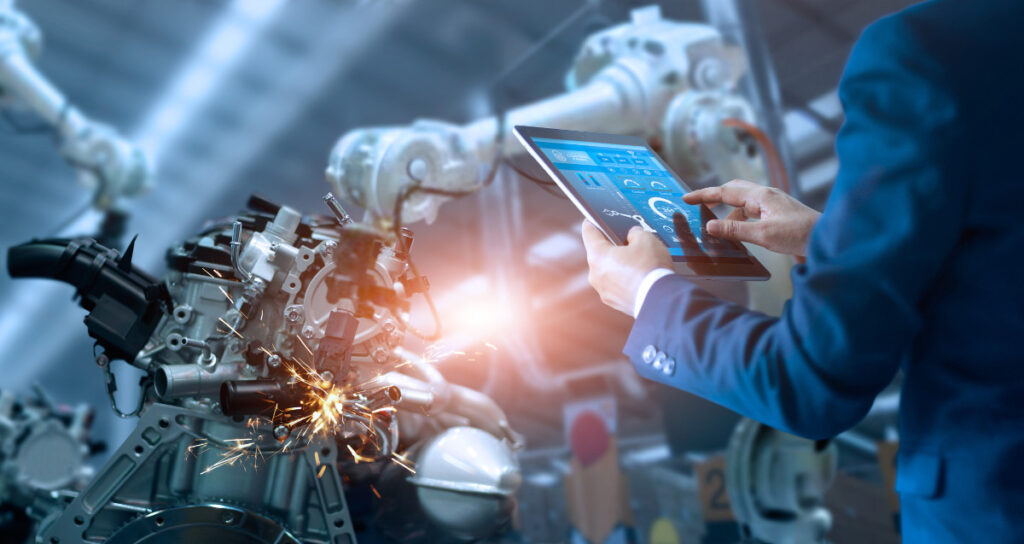 Learning never stops, Improvement never stops.
Start your journey towards Industry 4.0!
Amidst the COVID-19 outbreak the corporate world shifted completely towards online. Hundreds and thousands of events shifted towards webinars, online classes, trainings and conferences but unfortunately none of them would have helped you in the practical implication of the topic delivered.
In order to thrive and prepare you in parallel with this change digital learning is the New Normal, as this situation brings great opportunities for growth. Those who are prepared to meet and retain millions of newcomers will be able to multiply their revenues, and those who fail to respond quickly will lose this once-in-a-lifetime opportunity
The world is changing – so are we! Gear up for one of our biggest Digital Transformation extended online learning course specifically designed for the Textiles & Apparel Manufacturing industry. Now, it's the time for the next major transformation: The Smart Connected Factory!
Textile manufacturers are undergoing exponential change as rapid developments in technology, advanced manufacturing and synergistic operating models are changing the way manufacturing companies operate, compete and succeed. With rising labor & energy costs, lack of skilled workers and the removal of trade barriers, manufacturers should gear up their capabilities and enhance their global competitiveness.
CenBiz Global presents a complete step-by-step solution of an extended blended learning platform, which promises guaranteed practical implications that would help you in transforming your regular factory into a smart factory not only to survive but to succeed in the New Next.
Join us for Actionable Insights & Practical Solution
The following key-points will help you to improve yourself and profitability… To become a Digital Lean Factory
Building a practical & actionable frame about digitalization and its implications.
Transformation strategy to change your organization and to empower your workforce and its process.
Digitizing your organization, Quality introduction of industry 4.0.
Learn all about progressive ways of working. Follow our Digital Lean Factory course and gain insights directly from pioneers while connecting to a global community of revolutionary industry experts.
INVERTED CLASSROOM ONLINE PROGRAM
Do you know this too – eroding margins, exploding numbers of orders, imploding order sizes, increasing admin work to handle complexity?
This intensive course – part live, part on-demand – offers teaching about progressive structures.
In this course you will understand and actively implement tools and mindset to handle that – the introduction of your digital twin, your personal Industry 4.0 story.
20 students, four in-depth case studies, five live Q&A sessions with pioneers, weekly exercise.
Detailed knowledge on how progressive organizations work
Strategies on how to successfully change your organization
Live Q&A sessions with JH
STRATEGIC LEARNING MODULES
Module 1  
What's my Smartness, you build your strategic framework around Industry 4.0 and set the stage for lasting effects. That includes a deep assessment of your organisation, both on technical and human side. You identify the journey topics, the missing technologies, the missing human adaptions and more…
Module 2
Find your North star, now that you know what to do first and what next, you learn to put it into a navigating context that everyone can understand. You announce it and start marching. Every week you get new homework and new learning nuggets to understand, digest and adapt according to your personal context.
Module 3
The Toolbox, new skills are needed and that will go hand in hand with new work tools. Be it in management principles, project execution, in leadership or in technology. You'll learn what to use and maybe also what to forget.
Module 4
Bring it to the floor, Elon Musk says: "Don't talk about your dreams, show your results" and so do you. Every week you integrate and learn new items. Some call it spiral learning, some call it repetition. Either way, making insights and knowledge tangible is the essential outcome of this transformation.
Module 5
A new Leadership, you will not exchange your team, but you will change the way you see your organisation and that creates a new mindset. You will form a couple of new "truths" around data and modelling. And a flatter and more economic and agile hierarchy.
Module 6
Integration of success, summary and next steps of implementation. You will end up with a couple of left-overs which is normal. The Intention is always higher than the execution. But don't worry, you will get suggestions to integrate the rest as well. And if you want and are curious about the next steps, then you will move further. But first things first.
Each week you'll be given homework and exercises to translate the lessons you learn to your (client) organization. There's a live session with fellow students each week to reflect, learn and digest.
SECURE YOUR SPOT
STAGE ONE – THE BACHELOR
6 modules in 6 months – Online, offline, workgroups, network, one2one 6 X 3000€ = Total 18000€
The total course fee is €18000 per person (excl. VAT) for 6 modules in 6 months. To secure your place,
Get our exclusive discount on first come bookings €500 on monthly fee i.e. pay only €2500 .