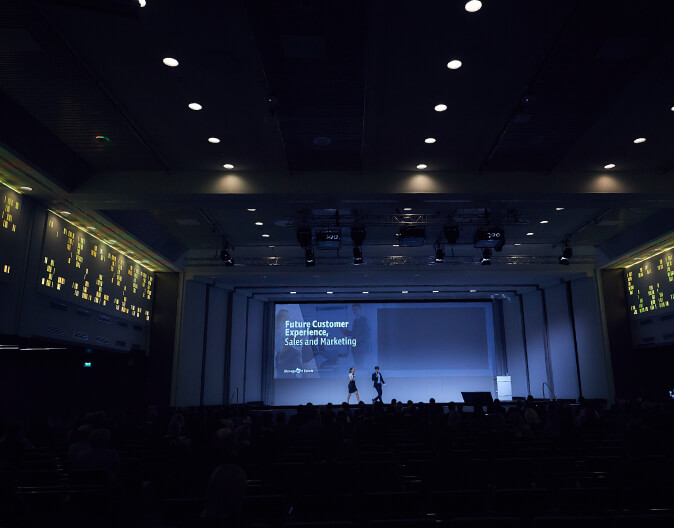 Welcome There!
CenBiz Story
Taking the unconventional path of match-making & untying complexities of the corporate world, CenBiz Global emerged as an antidote in pursuit of connecting the unconnected dots of industry players.
Digital Lean Factory
Start Your Journey Towards Industry 4.0!
Amidst the COVID-19 outbreak the corporate world shifted completely towards online. Hundreds and thousands of events shifted towards webinars, online classes, trainings and conferences but unfortunately none of them would have helped you in the practical implication of the topic delivered.
In order to thrive and prepare you in parallel with this change digital learning is the New Normal, as this situation brings great opportunities for growth. Those who are prepared to meet and retain millions of newcomers will be able to multiply their revenues, and those who fail to respond quickly will lose this once-in-a-lifetime opportunity
The world is changing – so are we! Gear up for one of our biggest Digital Transformation extended online learning course specifically designed for the Textiles & Apparel Manufacturing industry. Now, it's the time for the next major transformation: The Smart Connected Factory!
Textile manufacturers are undergoing exponential change as rapid developments in technology, advanced manufacturing and synergistic operating models are changing the way manufacturing companies operate, compete and succeed. With rising labor & energy costs, lack of skilled workers and the removal of trade barriers, manufacturers should gear up their capabilities and enhance their global competitiveness.
CenBiz Global presents a complete step-by-step solution of an extended blended learning platform, which promises guaranteed practical implications that would help you in transforming your regular factory into a smart factory not only to survive but to succeed in the New Next.
Joachim Hensch Consulting & CenBiz Global Collaborating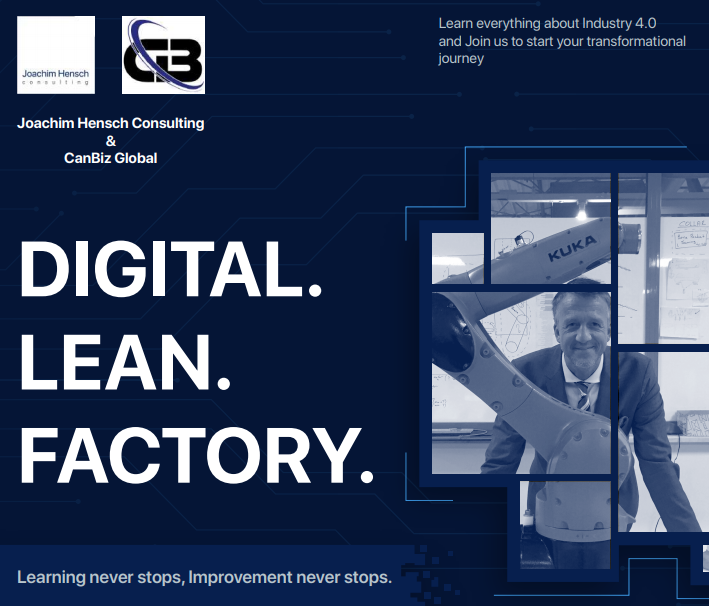 JOIN US AT OUR EVENTS
Are you a top-notch solution provider wanting to meet decision makers in pre-booked one-to-one meetings in one place? Contact us and join the best growth platform in Europe.
Our Top People
Speakers & Chairperson
Testimonials
Jeanologia
Asia Division Director
It was a real pleasure for me to participate and I encourage you to continue working to support the change of our industry. I remain at your disposal for that!
Birla Cellulose , Aditya Birla Group
Chief Sustainability Officer
It was pleasure participating in the conference and really enjoyed the conversation and lots of questions indeed.
Auko-Tex Group
Corporate Sustainability Head
We participate your last circular textile & sustainability forum, we gather knowledge from this forum it was interesting, definitely we are participated next time this type of event.
Joachim Hensch Consulting
Chief Transition Officer
I also enjoyed listening to the other speakers and I hope that I could deliver some new thoughts for the attendees.
Soorty Enterprises (Pvt.) Ltd.
Chief Operating Officer & Head of Sustainability - GMT
Please allow me to pay my gratitude for having me such a great platform of learning. It was indeed a great session.
DEMCO
Director of Sustainability
First, I'd like to thank you for the organization of this international event. I can imagine that combining the use of virtual communication webtool and the different time zone of the speakers and participants was challenging. Well done, it was a success.
Agha Khan Foundation – Development Network
Project Manager - Sustainability
We would love to participate in future events and trainings physically as well. Of course if the situation gets improved.
Midas Safety
Manager - Glove Section
Please allow me to pay my gratitude for having me such a great platform of learning. It was indeed a great session.
CRYSTAL MARTIN
VP Technical Operations & Development
Pleased with Panel of Experts and their sessions, Nice Experience!
STRETCHLINE
Chief Operating Officer
The event has been very informative and helped develop the strategy for next action plan
SOORTY ENTERPRISES
Managing Director
The 2 days conference was very well organized & enriching. Advance Manufacturing Topics covered
ESQUEL GROUP
Group Director Garment Manufacturing
Pleased with Panel of Experts and their sessions
EPIC GROUP HONG KONG
Vice Chairman
Very well organized, good speakers. Content is very relevant and topical
Reservation Enquiry
Get A Call Back