Joachim Hensch Consulting & CenBiz Global Presents
SMART ENGINEERING
From A Traditional Lean Factory to A Digital Lean Factory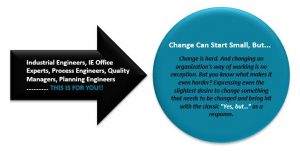 ABOUT OUR EXPERT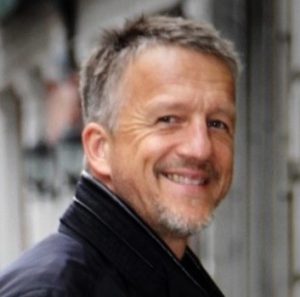 Mr. JOACHIM HENSCH
Owner I Joachim Hensch Consulting
Ex-Managing Director I HUGO BOSS
It took 5 years to turn the Hugo Boss Izmir factory into a real Smart Factory. With this experience in mind, I have tweaked it into a 1 1/2 year full transformation program – online, offline and on-site.
The Apparel business excites me for more than 3 decades now – starting as a Tailor and developing towards a General Manager and  Leader. Therefore I am sure that I can help you to build and future-proof your own Smart Factory.
Taking tremendous strides into Industry 4.0 with future-forward smart factory initiatives, the HUGO BOSS production facility in Izmir, Turkey, under the leadership of Mr. Joachim Hensch is just one example of smart factory advancements and digital transformations that the manufacturing sector is undergoing in the new decade.
Since 2015 Joachim held the position of Managing Director at Hugo Boss Industries Ltd, a German luxury fashion house. He joined Hugo Boss in Men's tailoring in 1984 and since then held a variety of positions, including Head of Pattern Design, Head of Technical Product Development and Head of Product Excellence.
IT'S A JOURNEY AFTER ALL
You have done a great job and built a great organization.  You improved further – implementing Lean techniques and organized your surrounding. Congratulations for that! Your competitors probably did the same, better or worse in the outcome.  So – what's next to differentiate and mature?
Its the digital twin of your organization, the management of full transparency. Using real-time information and managing the future – now.
WHO SHOULD ATTEND
Industrial Engineers
Lean Managers
Process Engineers
Project Managers
Manufacturing Leaders
Engineering Leaders
Production Managers
Operational Excellence Leaders
IT Leaders
Operation Managers
Planning Engineers
Quality Engineers & Leaders
R&D Leaders
SMART ENGINEERING COURSE
In the 10 weeks SMART ENGINEERING course you will find solutions that seamlessly adapt with your existing machine layout and production line. Learn the smart system of executing layout optimization, machine planning, seasonal planning, lean management, employees efficiency and performance measures, line balancing with extreme level of accuracy, and so much more.
Take the lead and be faster than your competition …….. Remember, this is an elite cohort training with 15 people maximum, that you should not miss. 😉
This is not Academia with theoretical hogwash but a pure fact and experience based course coming from 65+ years of combined experience which universities or any other intensive specializations will ever teach. THIS IS REAL LIFE LEARNING!
Smart Engineering Vol. 1
Maximum cohort consisting of 15 leaders on first come first serve basis
Weekly live in-depth learning via a live Q&A session with the course leaders
Two hours of co-learning with fellow students. This allows you to review, exchange, share & engage with classmates
Weekly homework, assignments, pre-recorded material, videos & content to be accessed on the learning management platform at your own time
Module 1
Why Engineering is fundamental for Digitalization
Company Engineering Assessment
Engineering Philosophy and its Evolution – Yesterday, Today and Tomorrow What is the difference between Engineering and Smart Engineering? How can you create a "Smart" Engineering team? What is the difference of this course in caparison to academical contents? Establishing the short-medium-long-term roadmap after the assessment
Module 2
SMV (Standard Minute Value) Process
What kind of variables do we have in apparel industry to calculate Unit Time?
How to optimize your operation creation process and what is the correct way to use it in production?
How to manage an Operation Pool and how to create it?
Model Flow Logic – Basis for Smart Production Engineering, infrastructures for CPM methodology and digital VSM
3D Applications to use in production for an efficient layout optimization
How to build a single operation with Smart Method Logic
How to make an efficient Follow Up in shop floor, based on operation and based on groups
Module 3
Smart Line Balancing & Layout Optimization
What is Line Balancing?
Which Line Balancing methodology should be applied in apparel industry?
What is Smart Line Balancing and why it is better than other general line balancing methodologies?
Smart Machine Planning, integrated with Smart Line Balancing
CPM Methodology, how to use it in all fields of the shop floor with Smart VSM methodology
Instant stock and bottleneck management. What is the right way of stock calculation? What is Cell-Based production?
What is Segment Based Production? Which one is the best?
Module 4
Machine Planning
How to manage machine processes based on line, model and other metrics
How to create Smart Machine Structures?
What is the correct way to optimize your layout with respect to machine constraints
Creating Smart Machine Utilization metrics
How to integrate machine parameters with your Line Balancing
Module 5
Competency Management
How to manage Line Fulfillment with respect to dynamic competency management?
How to build an efficient skill management structure?
Building fluid organization for blue collar employees
Which compensation methods can you use and how to choose the correct one?
Integrating Skill Management with your Line Balance structure
Module 6
Efficiency and Performance Management
What is Line efficiency?
Which inputs should be counted, and which ones not?
Product efficiency and bridge calculations
What is the right way to calculate performance in shop floor? Inputs, outputs etc..
What kind of Idle Times should you have?
What are the differences between each idle time and how you can measure it?
Cost per Operator Logic?
How to calculate and how to turn it into PI or KPI?
Differences between targeting and forecasting based on line, segment, model, product variety